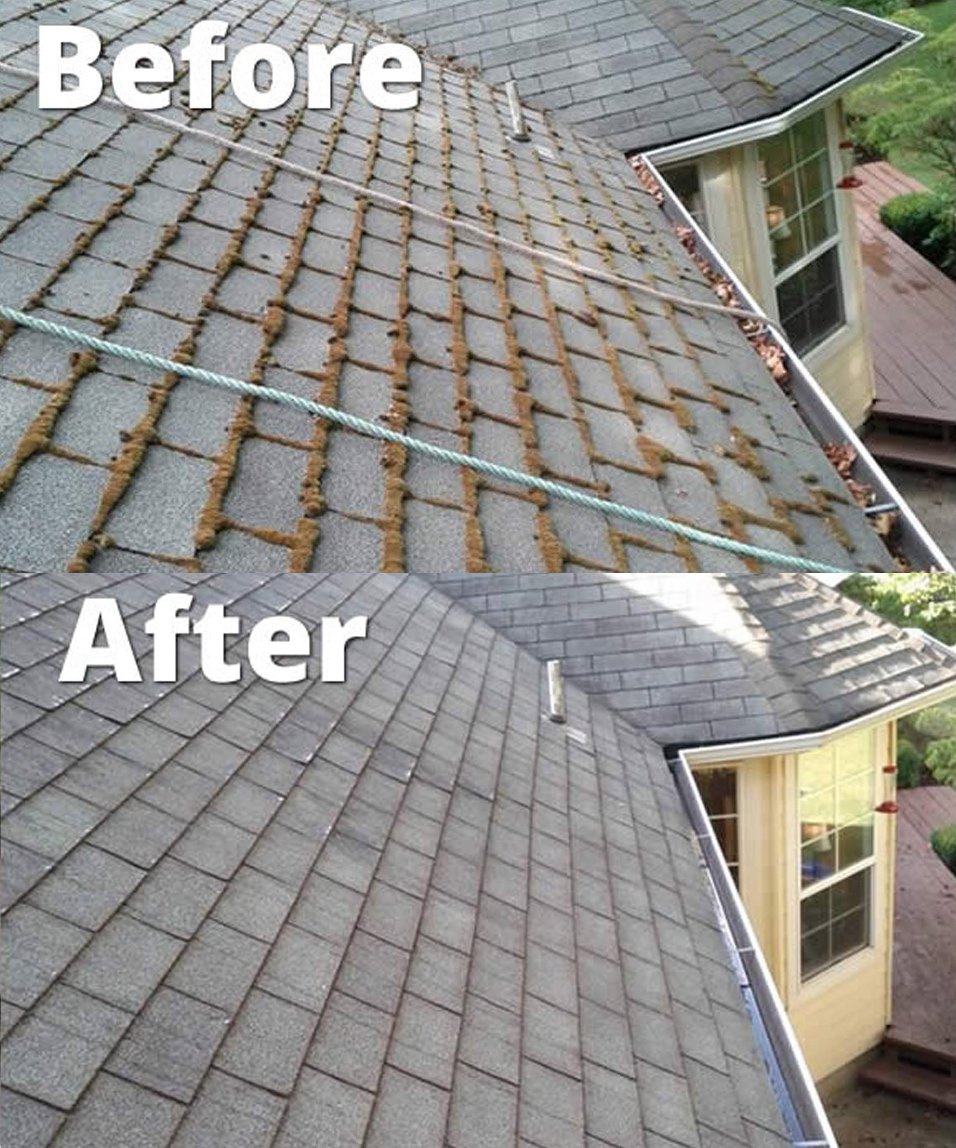 Rochester
Roof Cleaning
You may have the most attractive landscaping, beautiful paint job and charming mailbox, but mold and mildew on your roof can ruin your home's curb appeal.
Request a Free Quote
Dirty Roof? Clean It Up!
Is your roof covered with algae, moss or black streaks? Don't replace it, erase it! A common misconception is that such roofs need to be replaced. The truth is all of these things can be removed by using a low-pressure, soft-wash system approved by roofing manufacturers..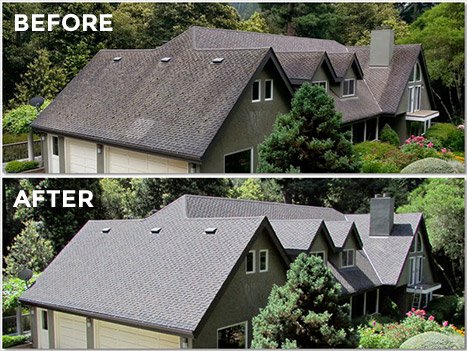 A roof encrusted with algae not only lessens the curb appeal of your home but it can also lead to the premature failure of your roof. Dark stains cause your shingles to absorb more of the sun's heat, causing them to break down and erode quickly. This also leads to increased attic temperatures and higher cooling costs in the summer. When comparing the costs of premature roof replacement and increased electricity bill with the cost of cleaning your roof, it's clear that that roof cleaning pays for itself.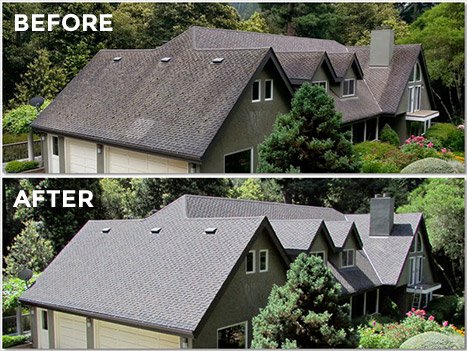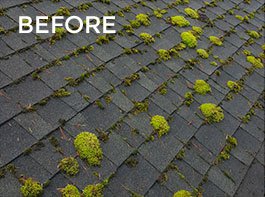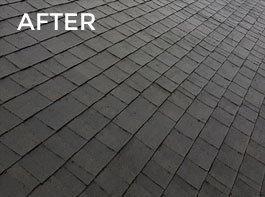 We DO NOT use high pressure. We use a Soft-Wash System.
A soft wash treatment for your roof is a sound investment for any homeowner who wants to improve the look, longevity, and functionality of your roofing. Soft washing can also clean and protect your deck, fence, pool area, and driveway. For a small fee, you can save the high cost of repairs or potential replacement. GB guarantees great results and we offer a Three Year Streak-Free Warranty.
More About Us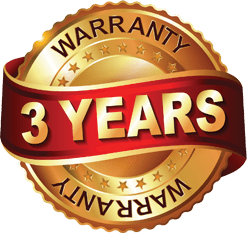 We are so confident of our results and offer a 3 Year Streak Free Warranty